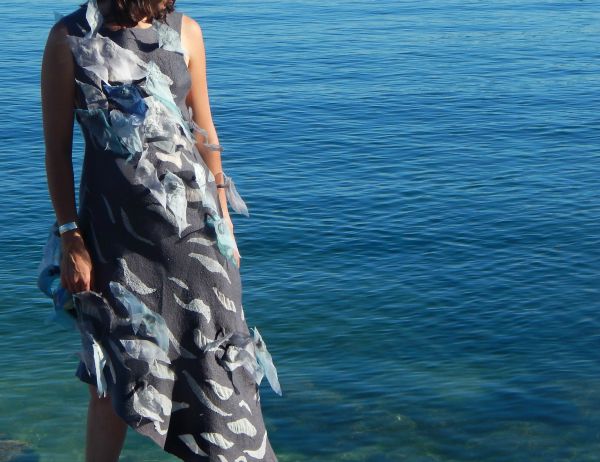 Recently, I heard blue water sailors discussing sea states. I was intrigued by the term and investigated the Beaufort scale. I love the idea of the sea having a recognized state of being. Water movements, air movements and waves in varying degrees of calm and violence. A beautiful and ancient metaphor for our psychological states, based our own continuously shifting conditions.
Katia Mokeyeva and I have a shared exhibition at Timeless Textiles in Newcastle, Australia in March 2016. In our conversations around this exhibition, Sea States presented it self as the perfect theme. We both live and create on the Pacific Ocean, but in very different coastal environments. Our collaborative felt collection will be exhibited on another part of the Pacific. A clear artistic narrative developed out of this geographic triangle; one that explores this common relationship with the sea, and its states of being. Sea states refer to the overall condition of a large body of water—with respect to wind, swell and current—at a particular moment and location. Each sea state offers a beautiful metaphor for our own personal, overall condition, and an excellent platform for exploration in surface design through feltmaking. It's a very exciting project.
And it has to start somewhere! For me the long process of building a new exhibition collection begins with this dress. A transition piece from the SHIFT exhibition 2015 to the Sea State exhibition 2016.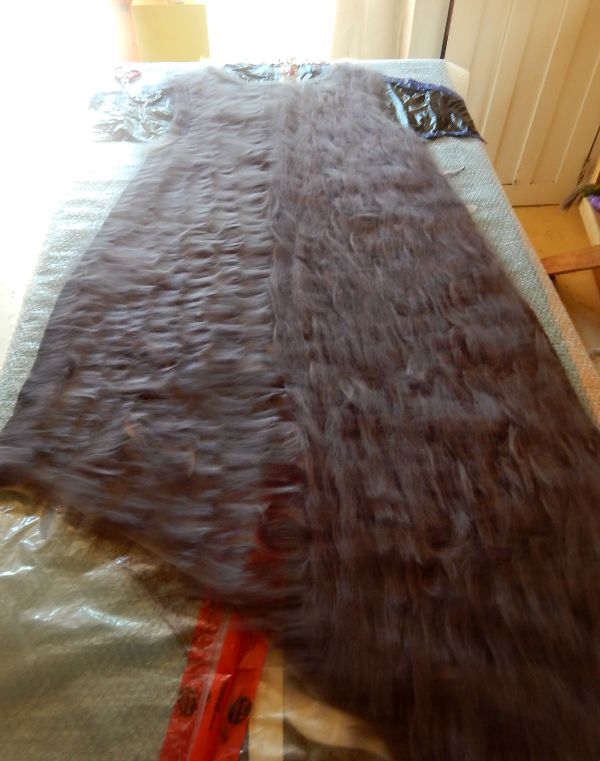 A long dark steely grey layout...itself like a great sea swell. The darkness is so atmospheric...like a wintery sea, under overcast skies.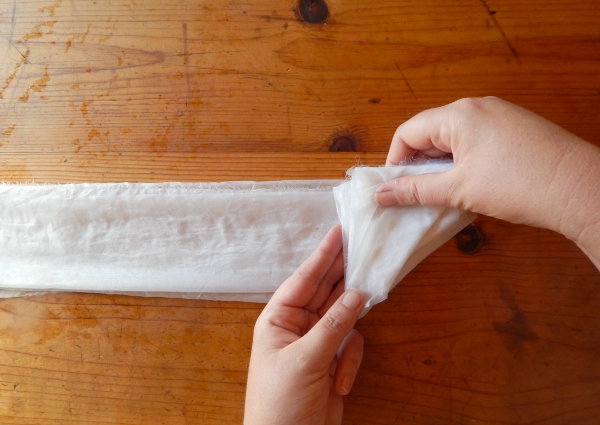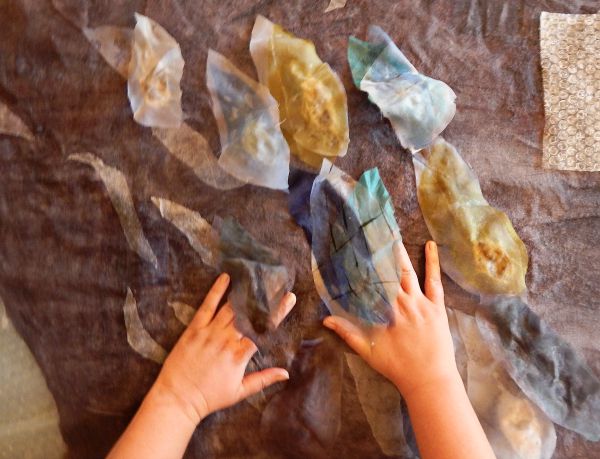 Texture is absolutely key to this piece, so to add more dimension I shibori dyed some of the silk organza that would become the wave forms.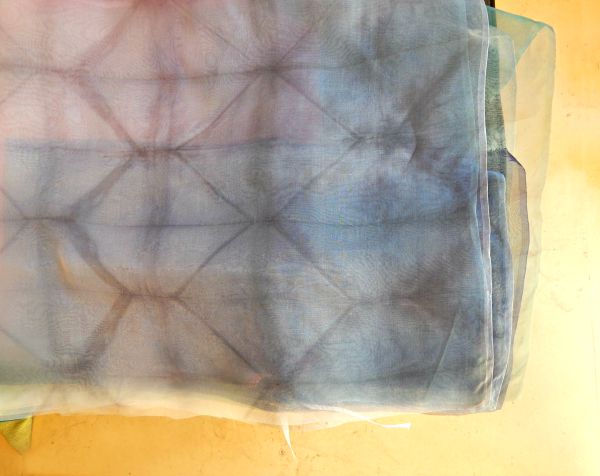 The beauty in creating work for exhibition is the opportunity to take time, and work with complex surfaces, in ways that are hard to justify with more everyday felt works.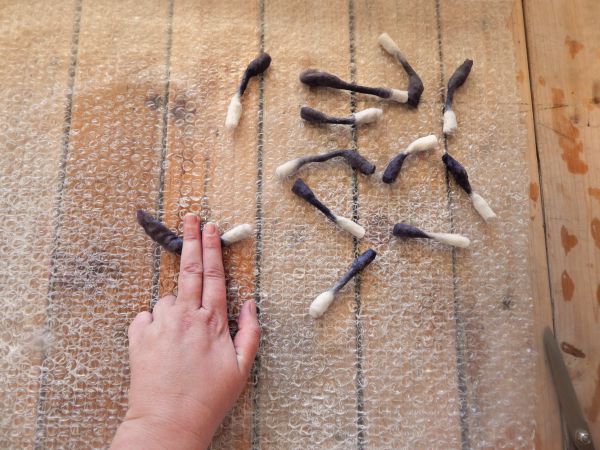 Slowly and gradually, I built up the wave forms. Each one requires gentle and patient hand work to create the connections of the organza waves to the felt base. This slow time is perfect for thinking/sinking/diving deeply into the theme. What it means for this piece and where I might go with it in the next work.
The finished shift dress has many layers; transparencies through overlapping crests high above the surface.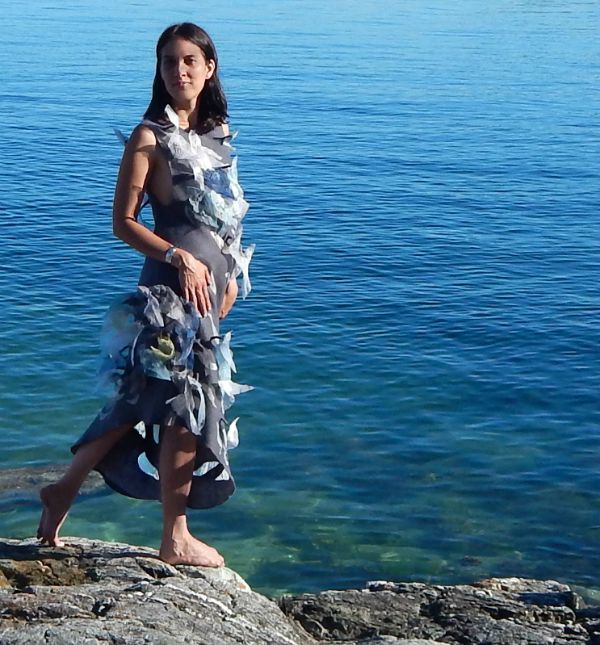 Rachel is my most wonderful model. She is always calm and elegant, impossible to fluster. She keeps her internal sea state at about 1!
What you don't often see in any of our photo shoots is what is happening on the edges. This photo shoot included a family picnic at the beach....and while Rachel settled into her demure sea state beautifully, there was a lot of action around her....Sea state here is a perfect metaphor for how we hold ourselves as parents...our internal composition while surrounded by blustery winds and strong currents!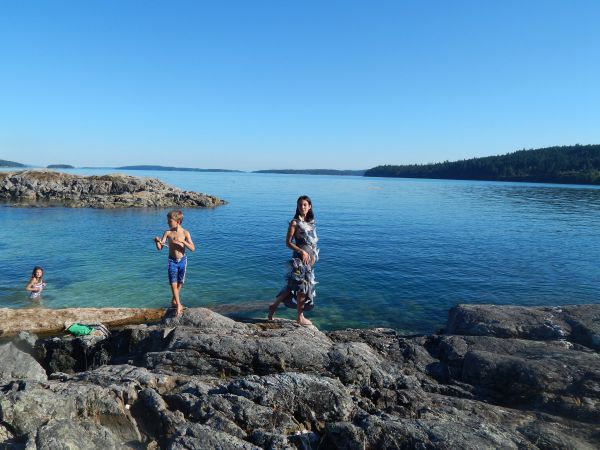 The uncropped pictures. I just had to share these with you...this is real life! The ebb to the flow in the thoughtful, reflective felting time in the studio!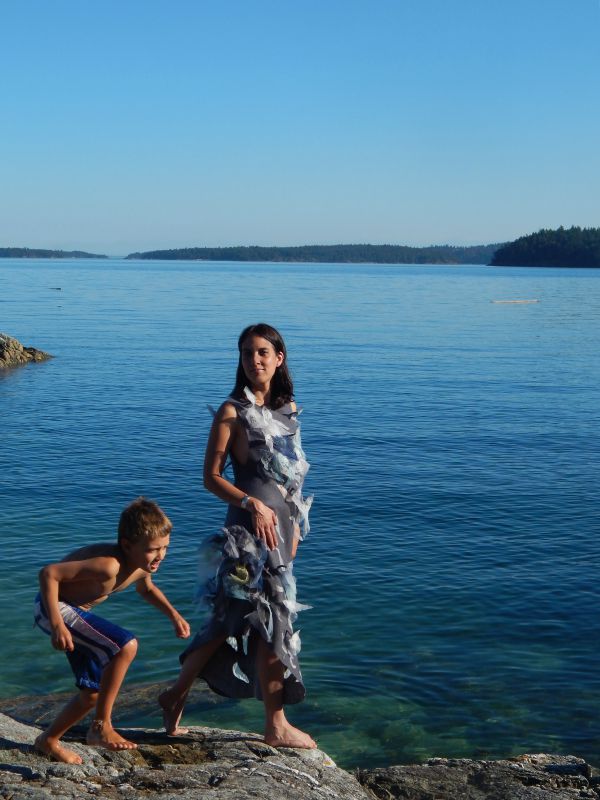 The dress holds upright the dimensional scupltural forms. They wash over and around the dress like a great wave....And then, once underwater, the wave forms take on a whole new aquatic life...like waving bull kelp...
"Kelp's survival depends on flexibility and extensibility. Each alga can grow up to 20 to 45 m (22 to 49 yd) long and consists of a holdfast, stipe, float, and fronds. The holdfast uses a flexible network of root-like haptera or anchors to attach the kelp to the ocean floor. By being flexible, the haptera allow the kelp's base to rotate slightly, thus providing some protection from the high torque created by waves." (Biomimicry Guild Report)
We all need this kind of anchor, and flexibility.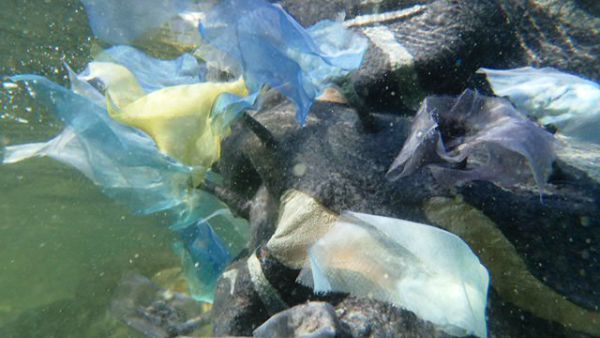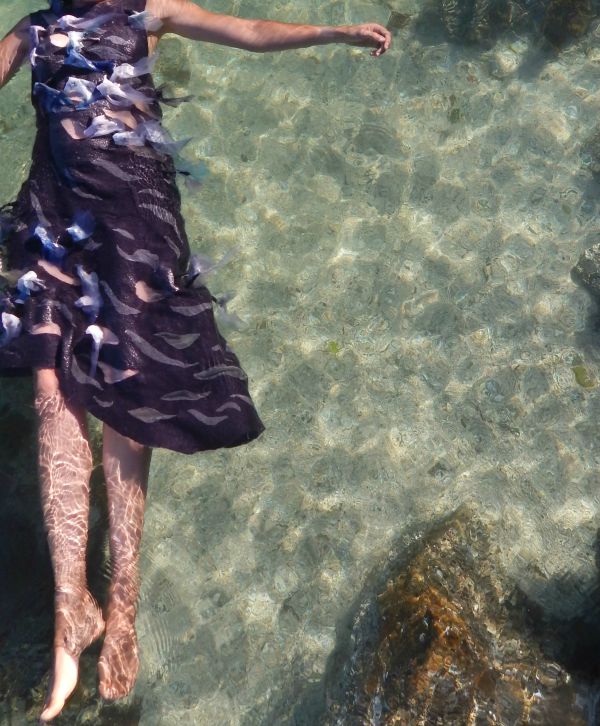 Now, whenever I look out at the water, I try and determine the current sea state. A new way of viewing a familiar environment. I would say this dress has a sea state of 3. There are much more wild conditions to come .....